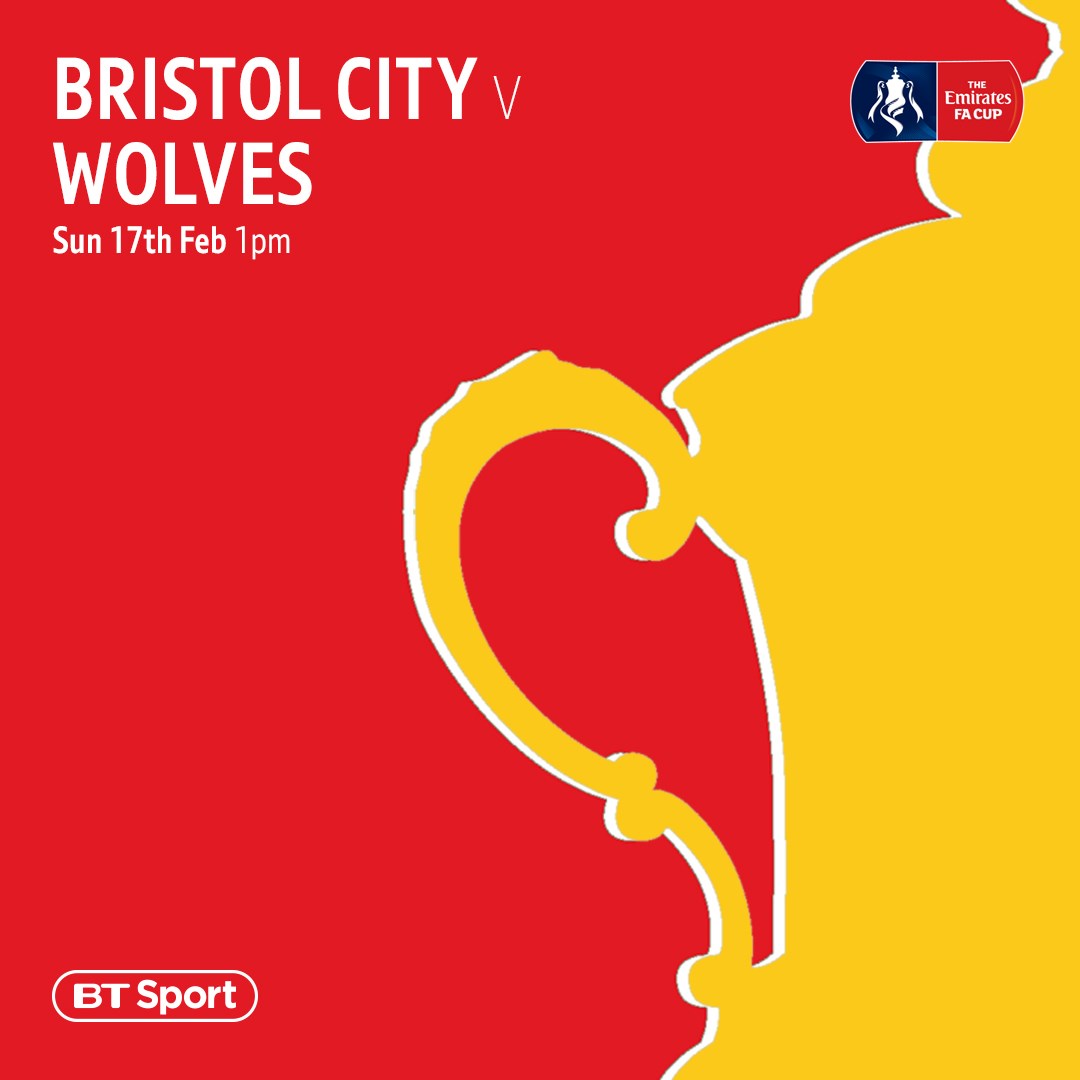 Bristol City v Wolves (FA Cup)
Bristol City and Wolves clash in the fifth round of The Emirates FA Cup at Ashton Gate.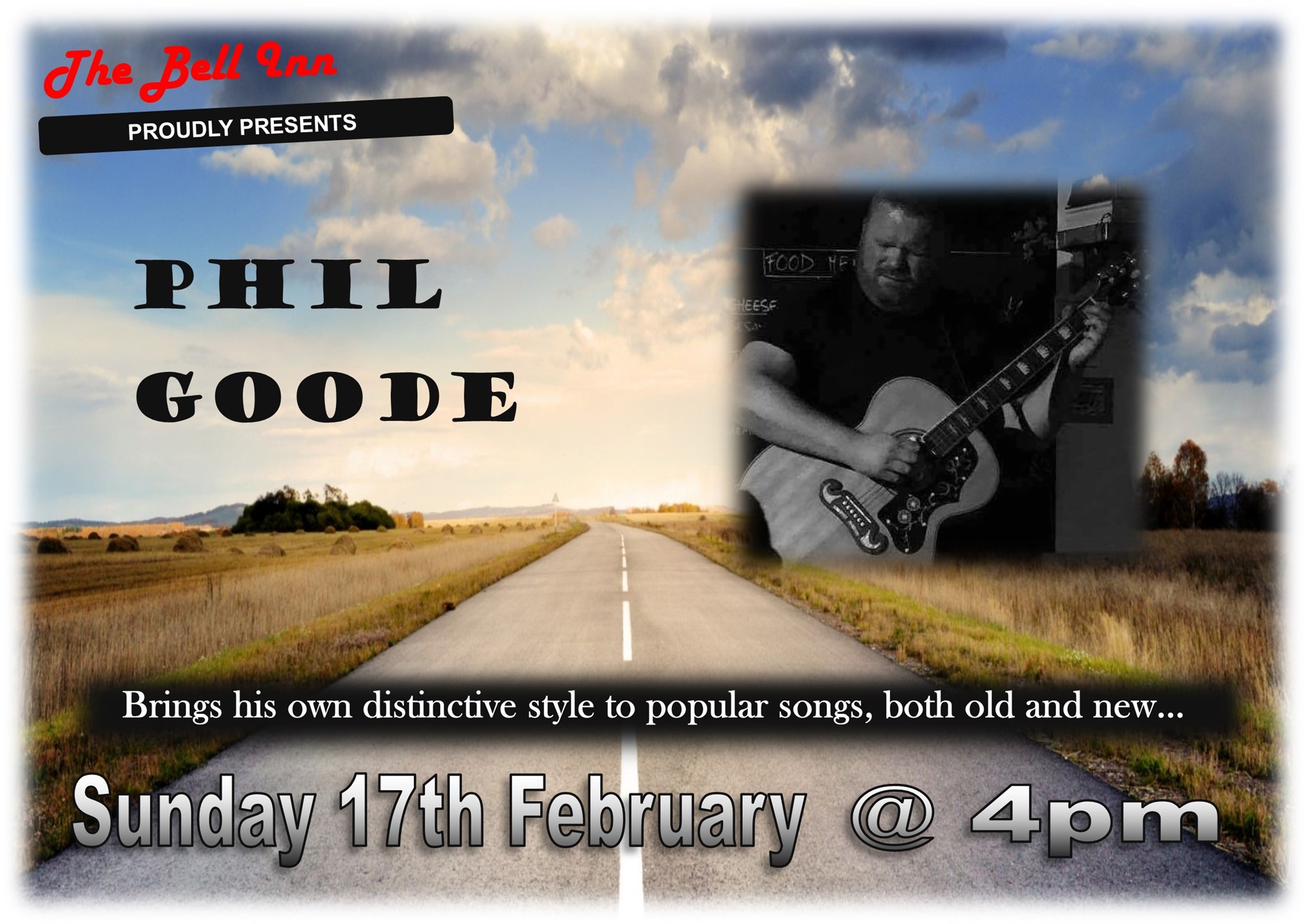 Chill Out Session with Phil Goode
'Phil Goode brings his own distinctive style to popular songs, both old and new. He's guaranteed to help you find your own "Phil Goode factor"!
Chelsea v Manchester United (FA Cup)
Gary Lineker presents live coverage as reigning champions Chelsea host Manchester United in the FA Cup fifth round, a repeat of last season's final.
Liverpool v Bayern Munich (Champions League)
Jurgen Klopp's Liverpool side face Bayern Munich in the first leg of their UEFA Champions League Round of 16 tie. The hosts are unbeaten at Anfield in 10 straight European matches.
Lyon v Barcelona (Champions League)
Action from the first leg of the Round of 16 Champions League tie between Lyon and Barcelona at the Groupama Stadium. Barca have made the knock-out stages for 15 straight seasons.
Schalke v Manchester City (Champions League)
Manchester City travel to Germany to face Schalke in the first leg of their Champions League Round of 16 tie. The Citizens topped their group with four wins from six matches.
Atletico Madrid v Juventus (Champions League)
Atletico Madrid welcome Juventus to the Wanda Metropolitano in the first leg of their Champions League Round of 16 tie. Juve have not lost an away knockout game since March 2016.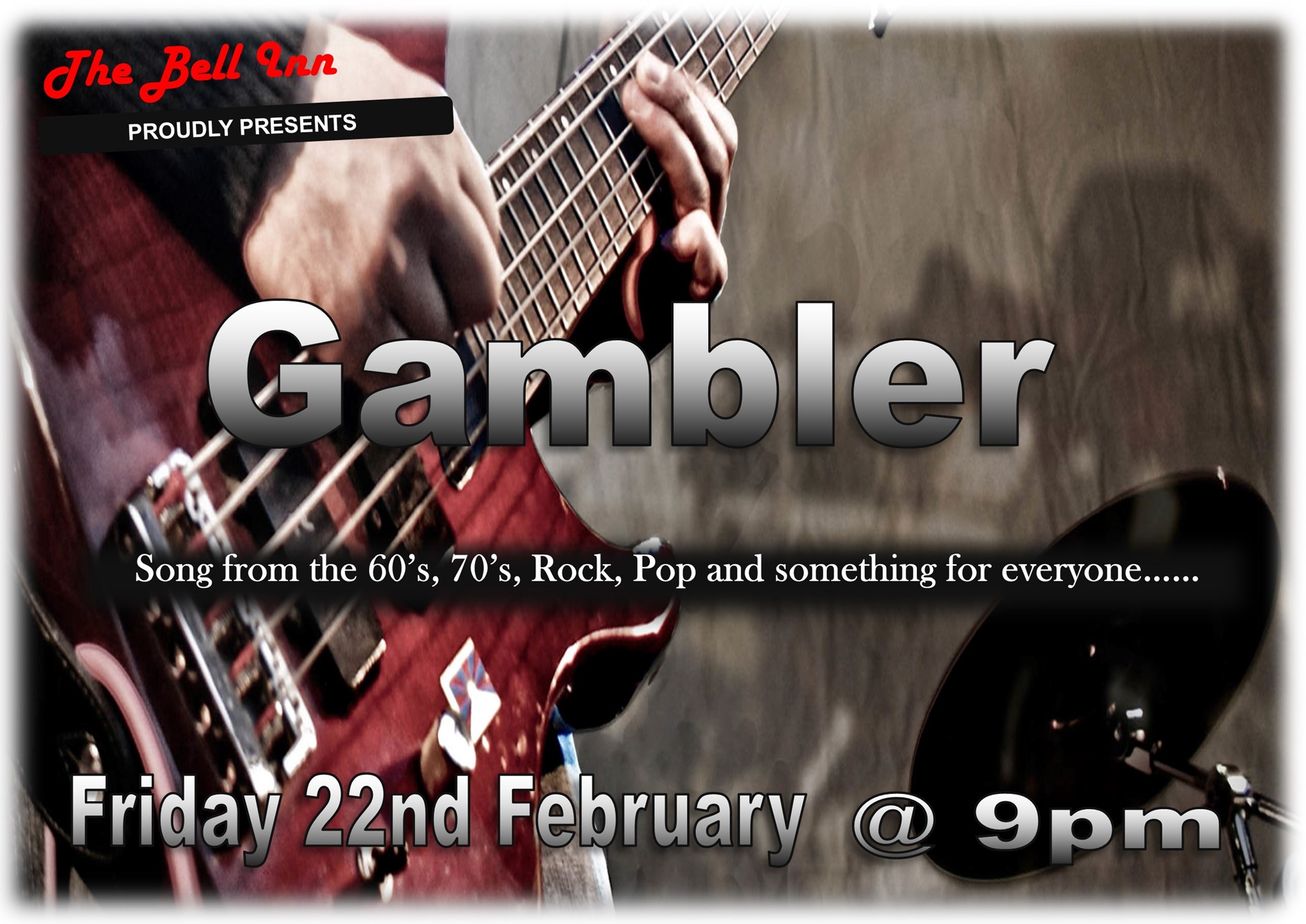 Gambler are back with thier wide range in genres and generations, a highly polished and tight band that never dissapoints...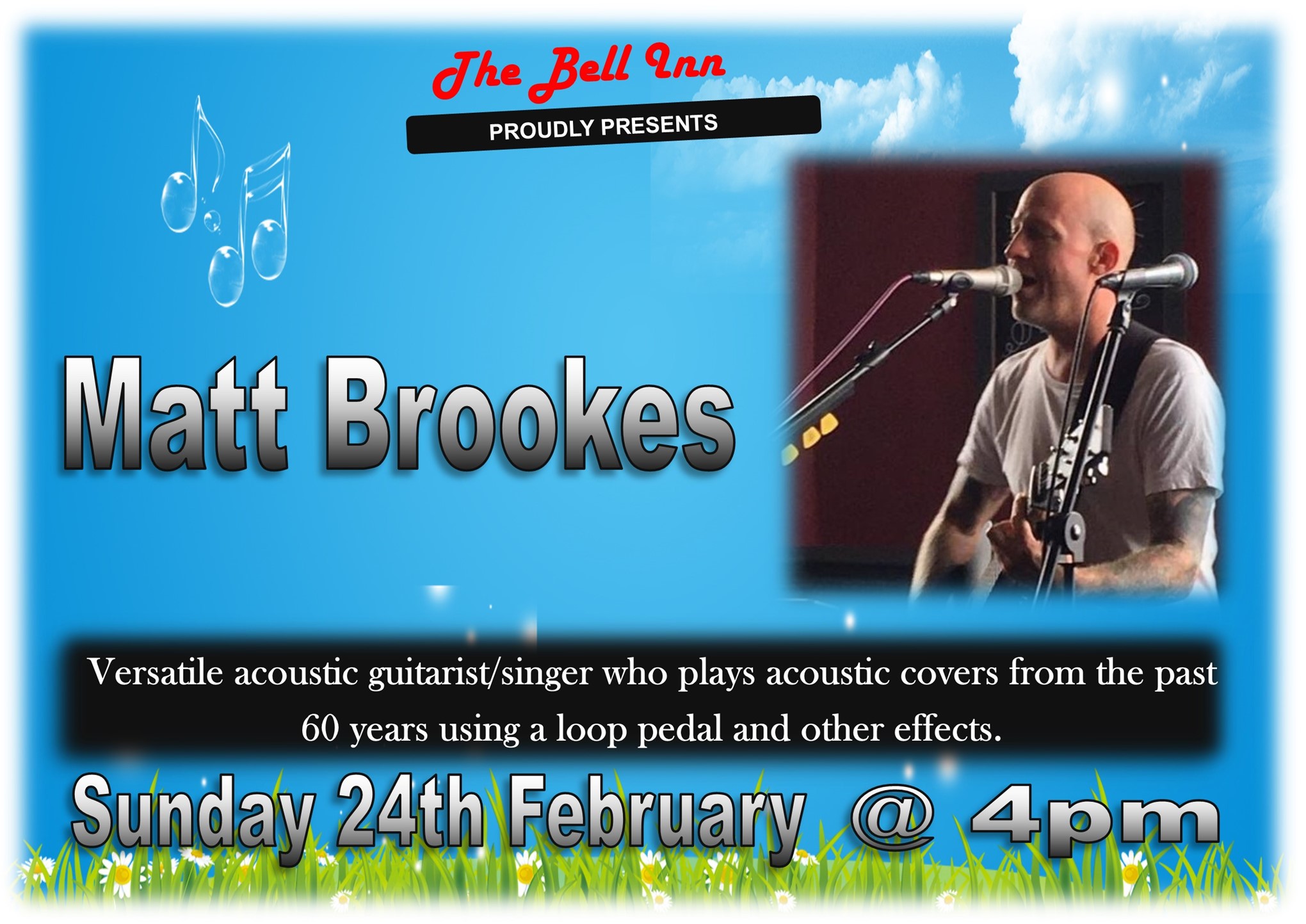 Chill Out Session with Matt Brookes
Versatile acoustic guitarist/singer who plays acoustic covers from the past 60 years using a loop pedal and other effects.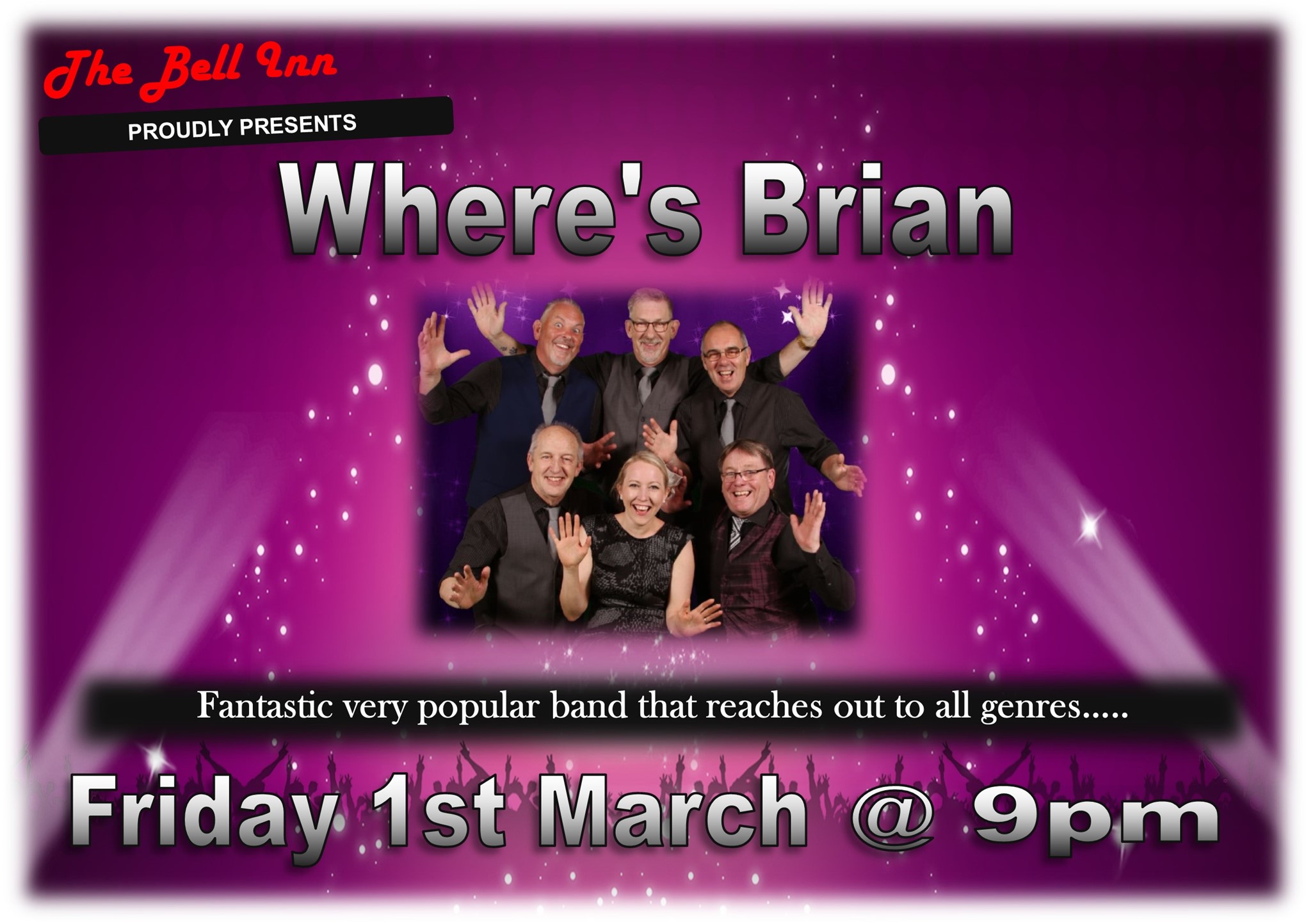 Live Music with Where's Brian
This band really knows how to entertain, so popular and such a diverse range of music played. Not one to be missed....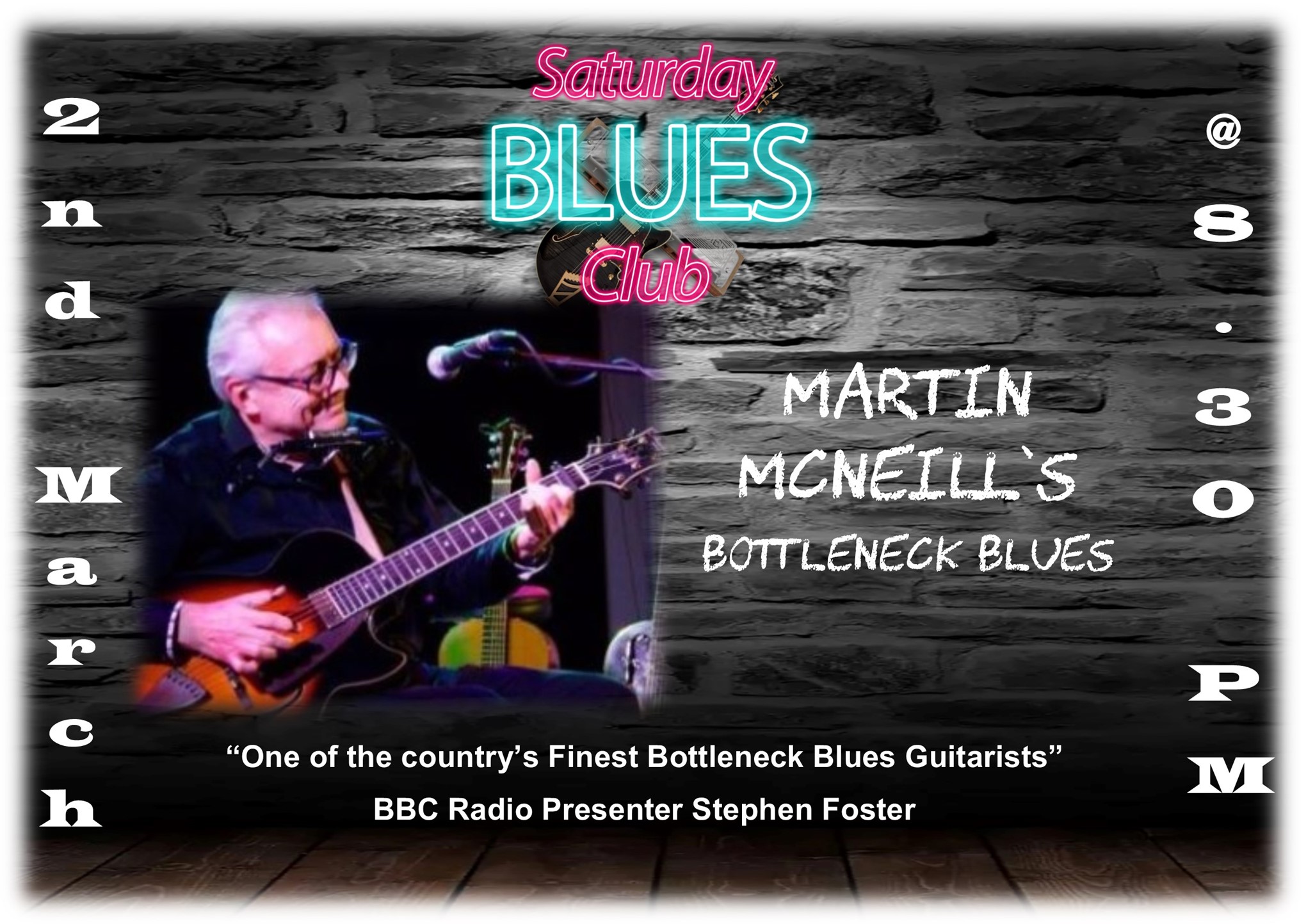 Saturday Blues Club with Martin McNeill Bottleneck Blues
The goodtime blues band that has become a fixture at Essex's top live music pub, the Railway in Southend. Bottleneck Blues gig in trio, four or five-piece format. As well as Sunday sesions at the Railway, the Bottlenecks have played Rye Jazz Festival twice, are favourites at Annie's Jazz in Thorpe Bay and play various pubs and clubs. Martin plays slide guitar and sings and the band often features international blues star Steve West Weston on harmonica. Other regular members are JJ Zarbo on double bass, Roy Webber on drums, Tim Huskisson on piano.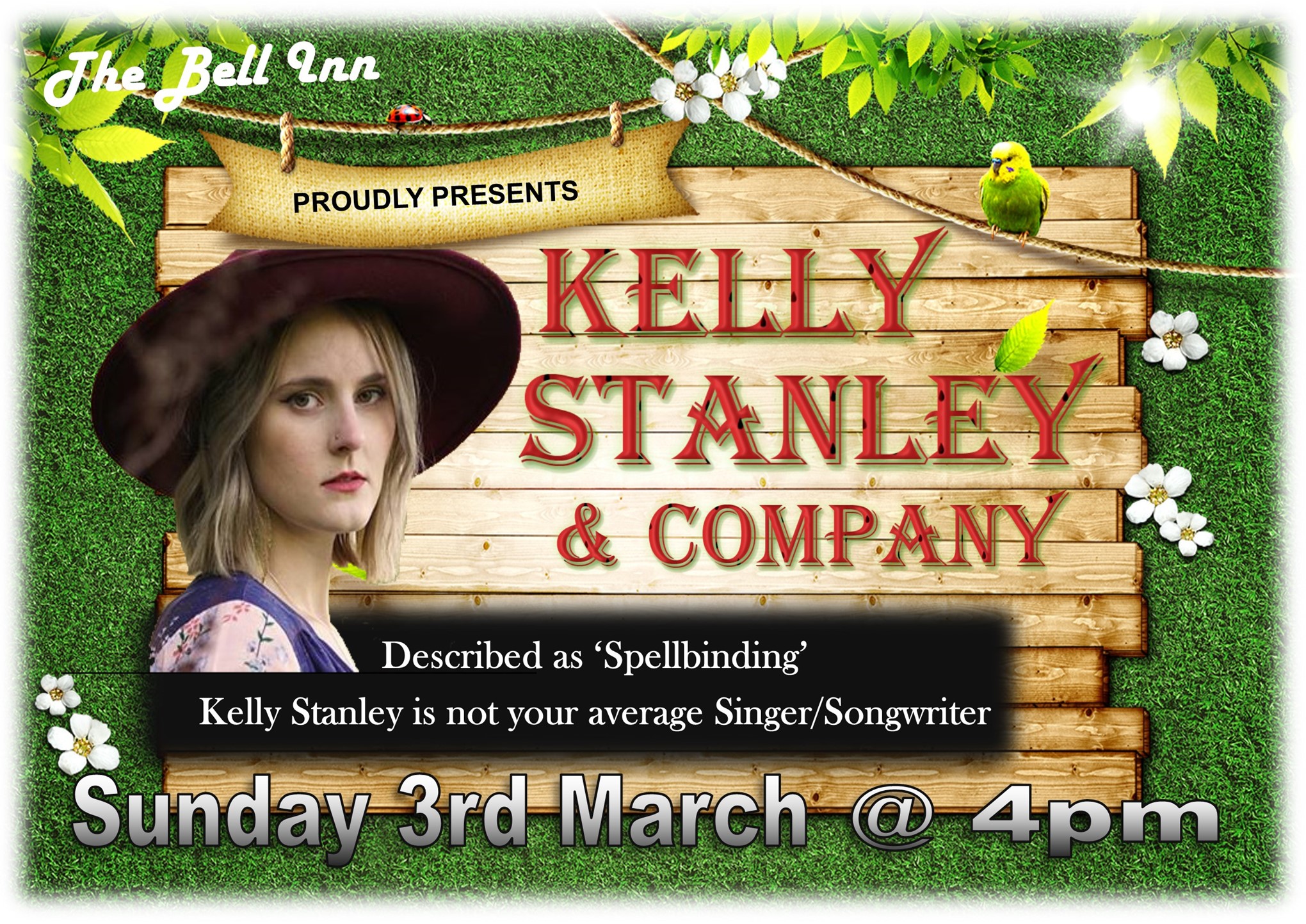 Chill Out Session with Kelly Stanley & Company
It all starts with a song. Bare in it's bones to begin with, gradually the lines are thickened, the shades are deepened and with every new note or beat, the life from within grows. Described as 'Spellbinding', Kelly Stanley is not your average Singer/Songwriter. Armed with a passionate and skilled voice, Kelly captures the listener as she questions what it is to be human in this world. Performing Kent and beyond since the young age of 12, Kelly has vast experience in many types of venues and has appeared in the press and national television multiple times. As Kelly Stanley & Company, she is joined by Joe Millgate on Double Bass and Liz Ost on Cello; blending together to create a powerful emotive drive, which further enhances Kelly's catalouge of sincere and musically diverse songs. It is this fusion of artistry and passion for music which makes Kelly Stanley & Company such a special act, that you truly must see live.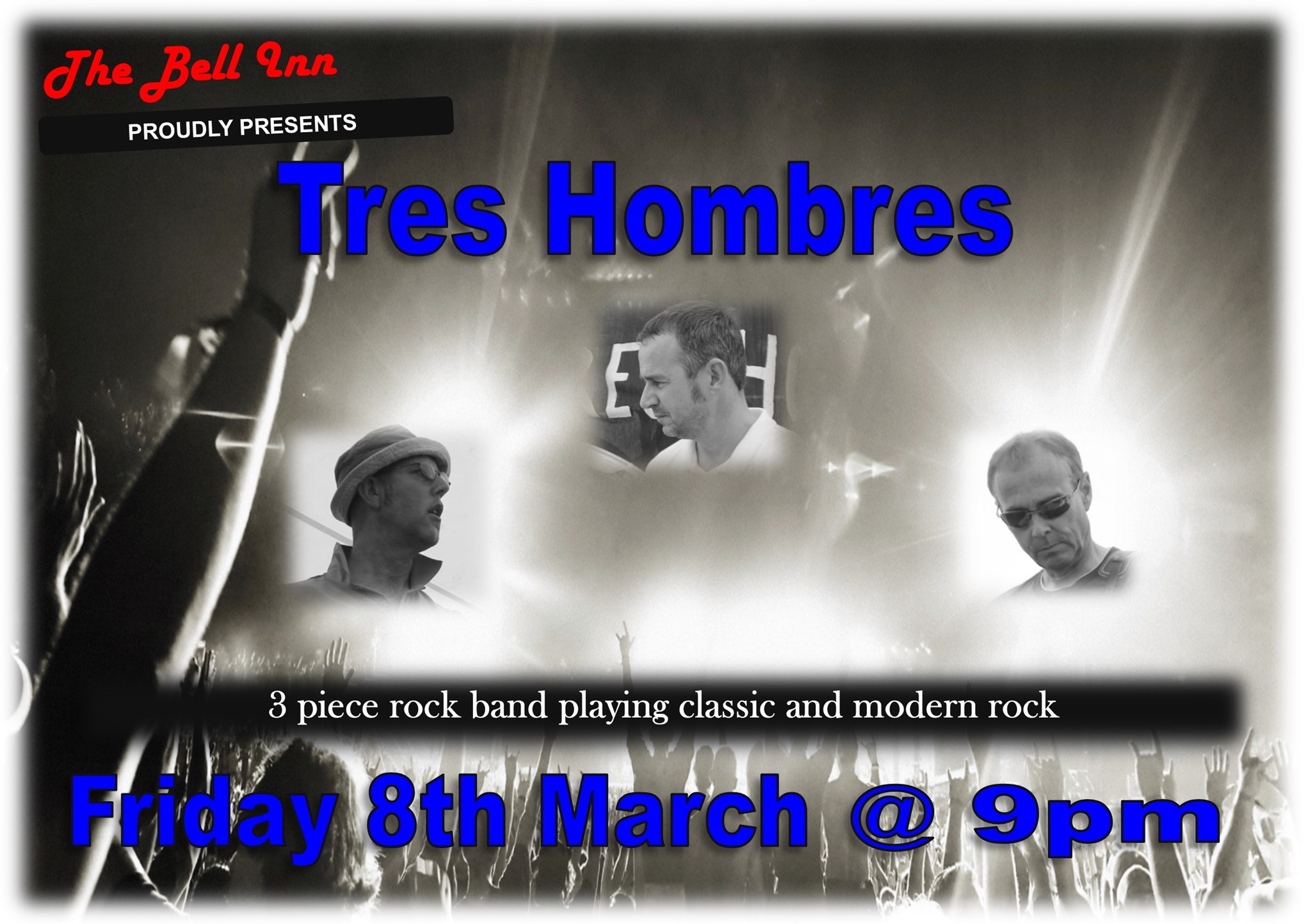 Live Music with Tres Hombres
Three piece rock band playing classic and modern rock, always very well recieved here.....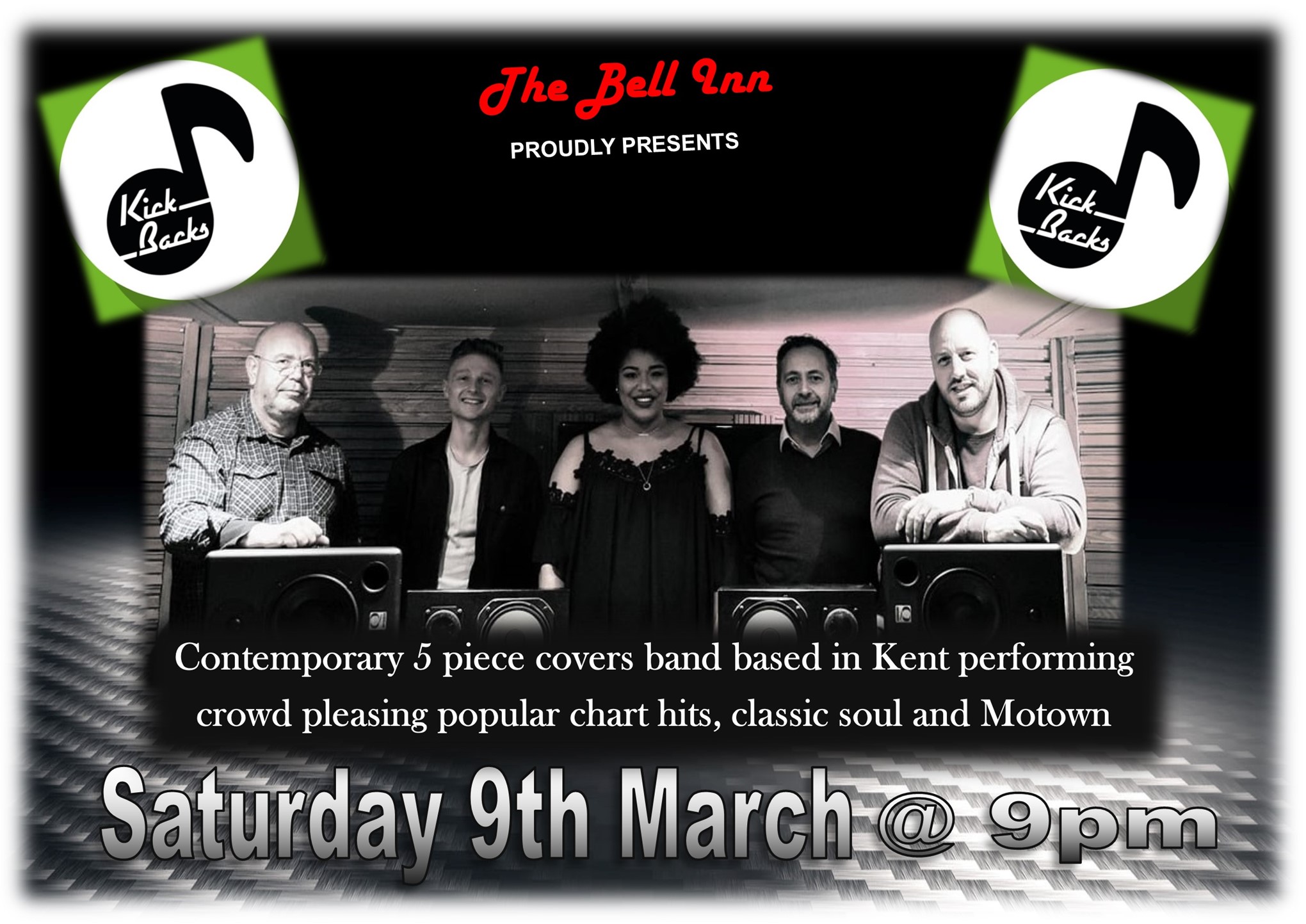 Live music with Kick Backs
Contemporary 5 piece covers band based in Kent performing crowd pleasing popular chart hits, classic soul and Motown.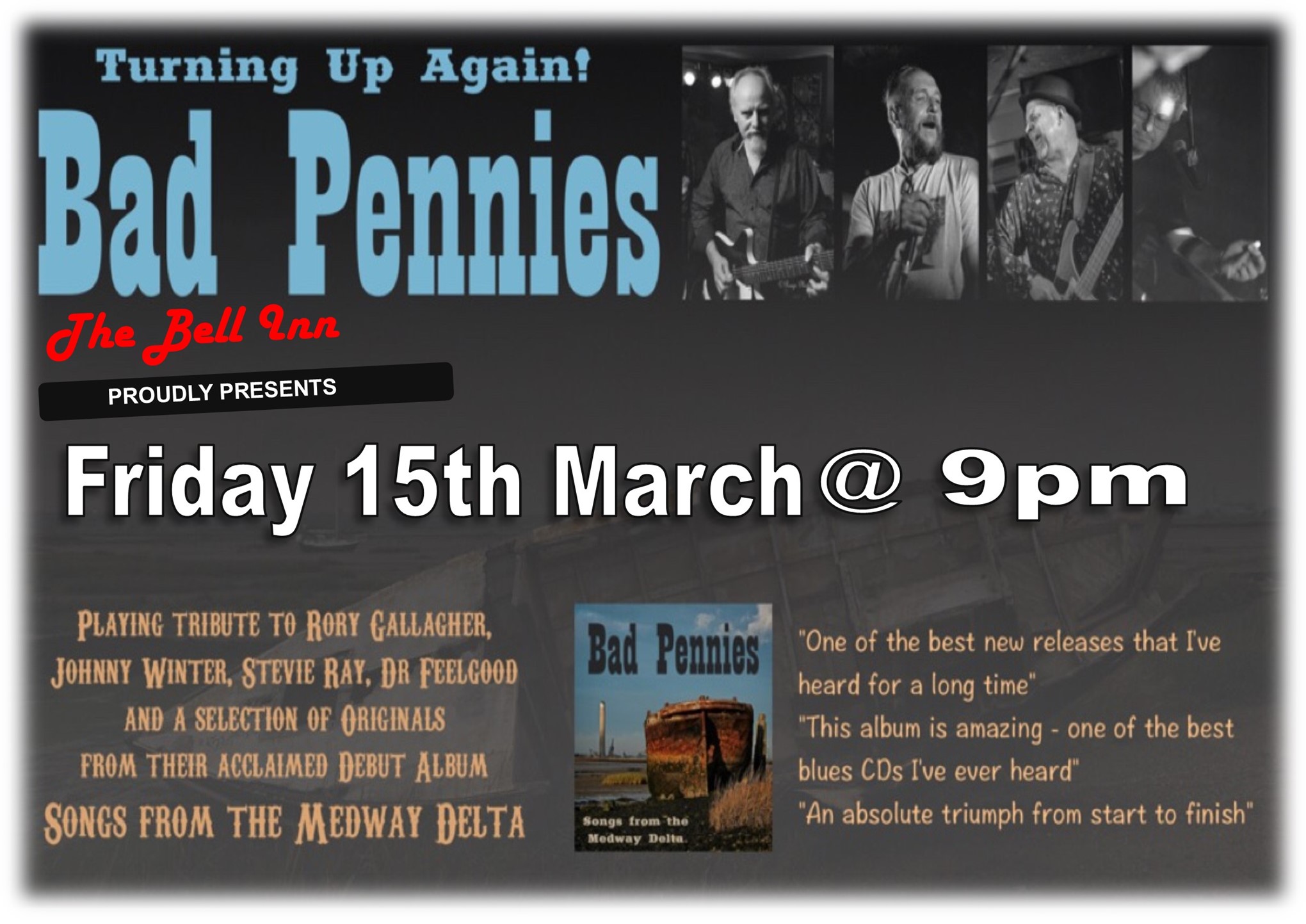 Live music with Bad Pennies
Top dollar Rock & Blues with No short Change and No Dodgy Notes..... So looking forward to the return of this very high quality band...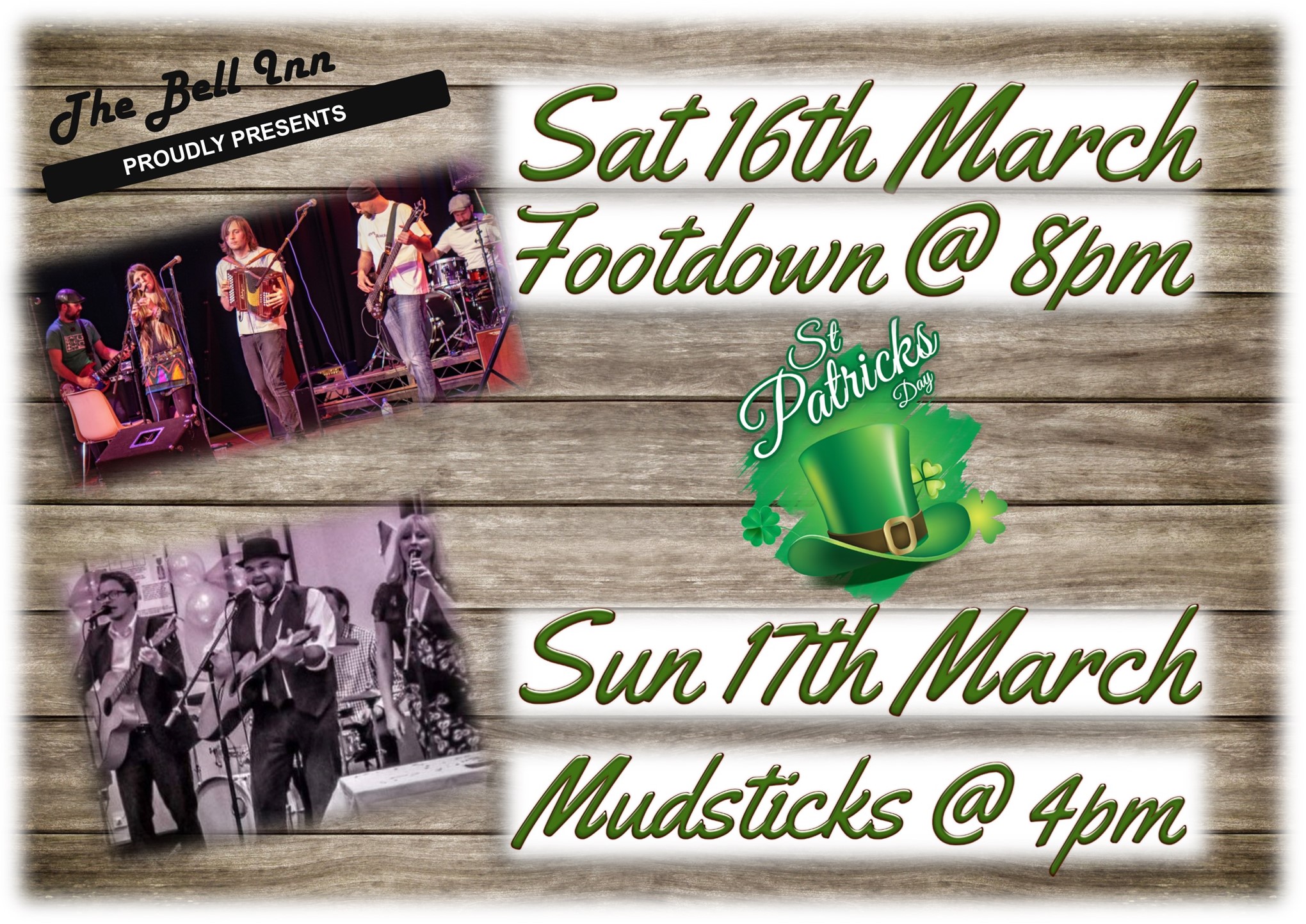 St Patricks day falls on a sunday this year so we have decided to do 2 days of entertainment, Saturday 16th March @ 9pm we have the amazing Footdown bringing there unique folky Irish Jiggy music, always a great night with this band. Sunday is mothers day so a more sedate folk feel on @ 4pm with Mudsticks.....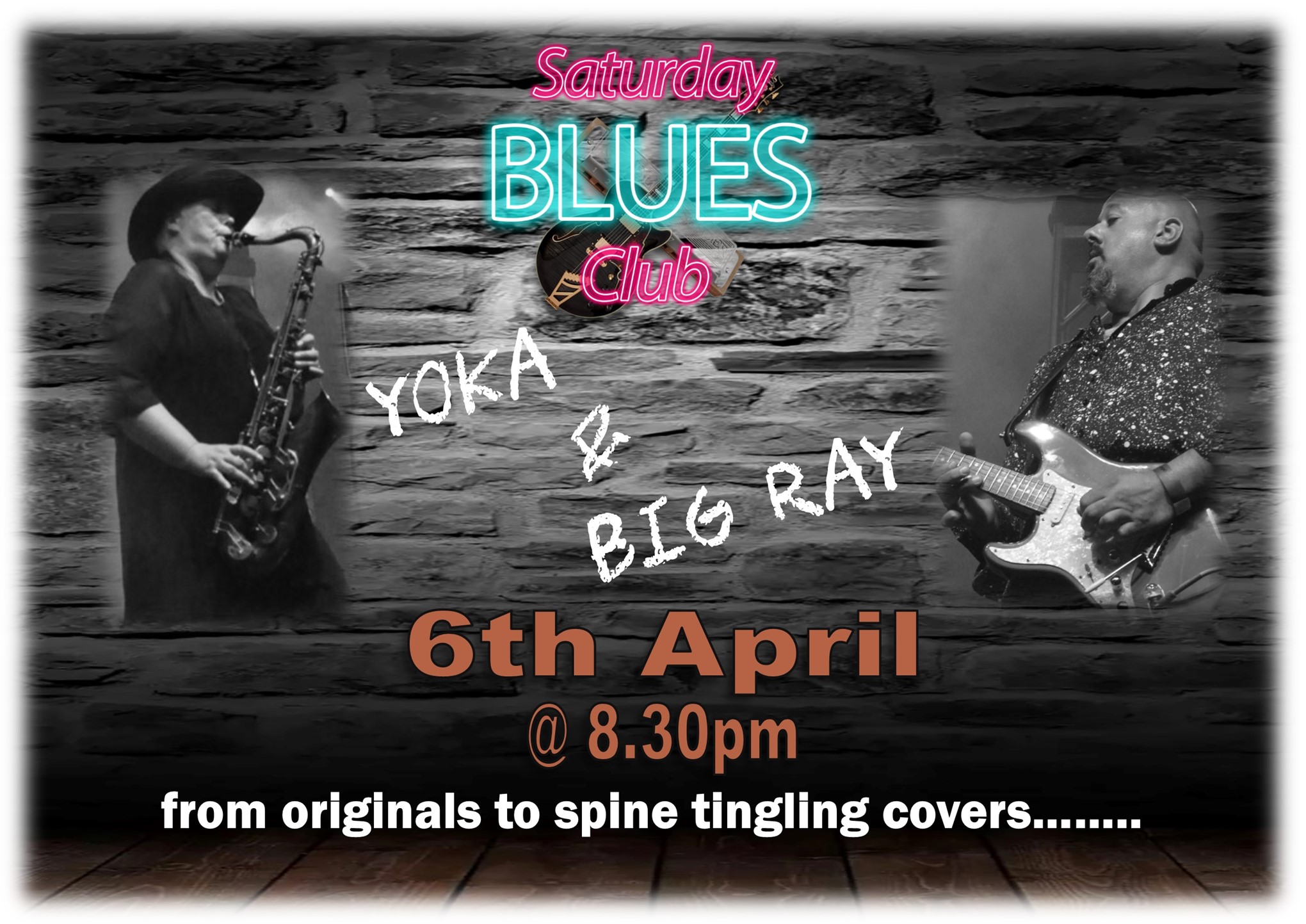 Saturday Blues Club with Yoka & Big Ray
Yoka This Dutch Diva has experience in theatre, jazz, opera and blues, Yoka was the face of successful British Indie Blues Band "Little Devils" (2010-2016) and Yoka &The SugarBeats (2016-2018). Yoka is a charismatic performer with a big voice that easily adapts to different genres. A true story teller, she is known to take her audience on a journey full of laughter and the occasional tear. Yoka also adds occasional flute and sax to the overall sound and has been nominated in 2014, 15 & 16 for instrumentalist of the year in the British Blues Awards. Big Ray Big Ray cut his musical teeth on the Belgian and Dutch Blues scenes, playing with a plethora of musicians both on bass as well as guitar. Upon his return to London, he joined Little Devils on guitar and went on to co-write their critically acclaimed album, The Storm Inside. Ray played electric guitar for Soul and Blues band Yoka & The SugarBeats and is currently playing bass for Americana Band "Gamma Rays".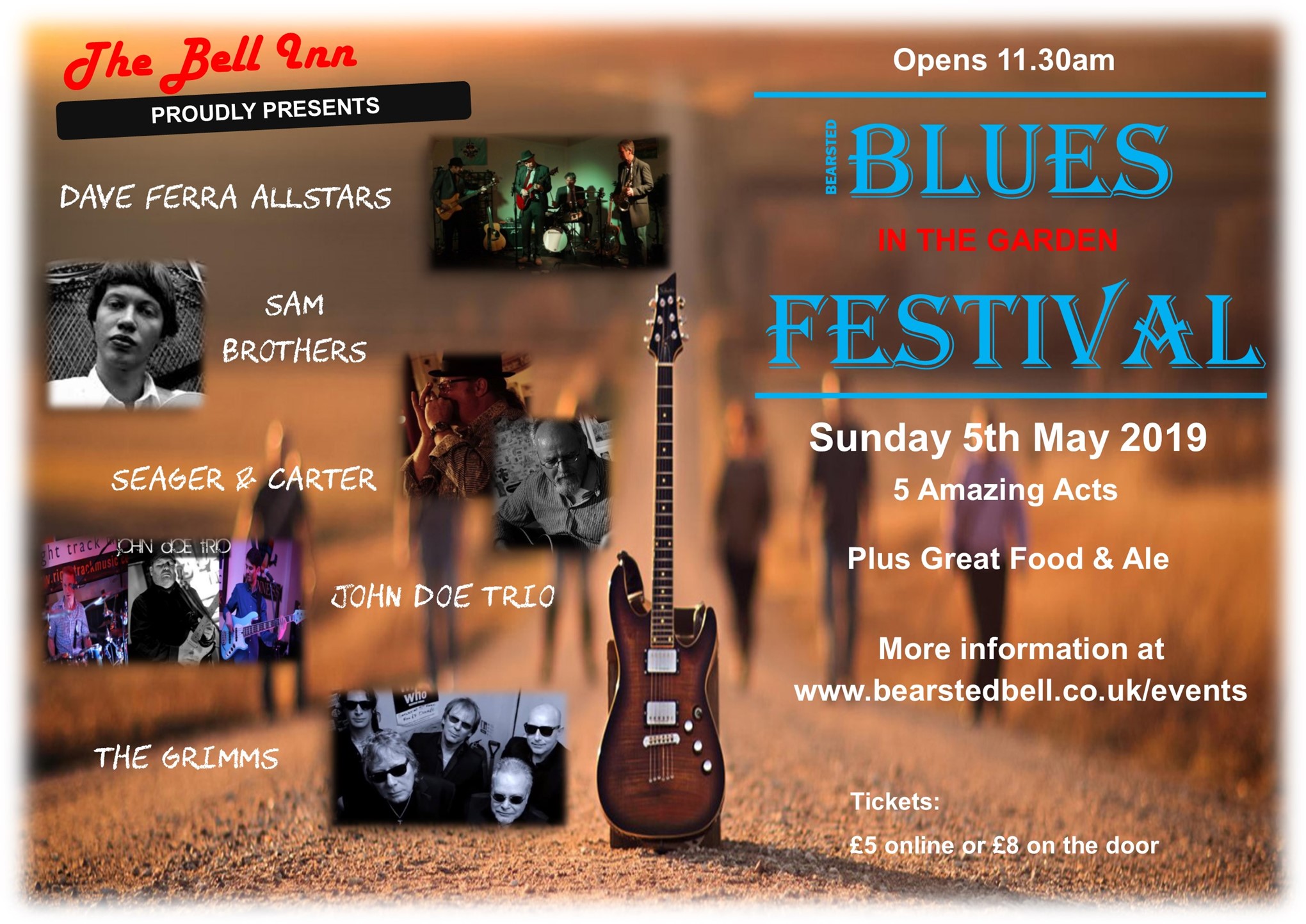 Bearsted Blues Festival 2019
The start of our festival season as always in may, our Blues fest is a celebration of some of the best talent in the area on our outside stage in a beautiful garden setting. Its a lovely day of great music, great food and of course great beer... Phil Woollett, a very respected musician in the area has pulled together an amazing list of top quality artists for you to enjoy. Dave Ferras Band - (who's recent album topped the independent blues radio chart and was a finalist in this years British blues awards) will make a welcome return on stage, his band went down very well indeed when he performed at one of our monthly blues nights. Sam Brothers - This young talent has taken the blues scene by storm and making big waves out there at the minute, coming off the back of his recent "Farewell to my old days" tour, Sam will surely give us a fantastic set.. Seager & carter - Fine and bluesy tunes with Terry Carter on harmonica and Gary Seager on guitar, these guys went down very well recently at one of our Sunday Chill Out sessions.. John Doe Trio - Phil and his amazing band have a great sound, has always gone down very well here at the bell and no stranger to our music family. Having played most venues in the area even the 100 club in London, quality is at the heart of their music.... The Grimms - Gary and his band make a huge presence with their hard driving British Rhythm & Blues sound, they will be performing in the pub later in the evening, with routes going back to Dr Feel Good this band will impress and a great finish to the day.... We will have a full bar and catering on offer for you to feast on throughout the day. Please feel free to bring along your own picnic chair, this has become very popular over the years as we all want to be comfortable throughout the day....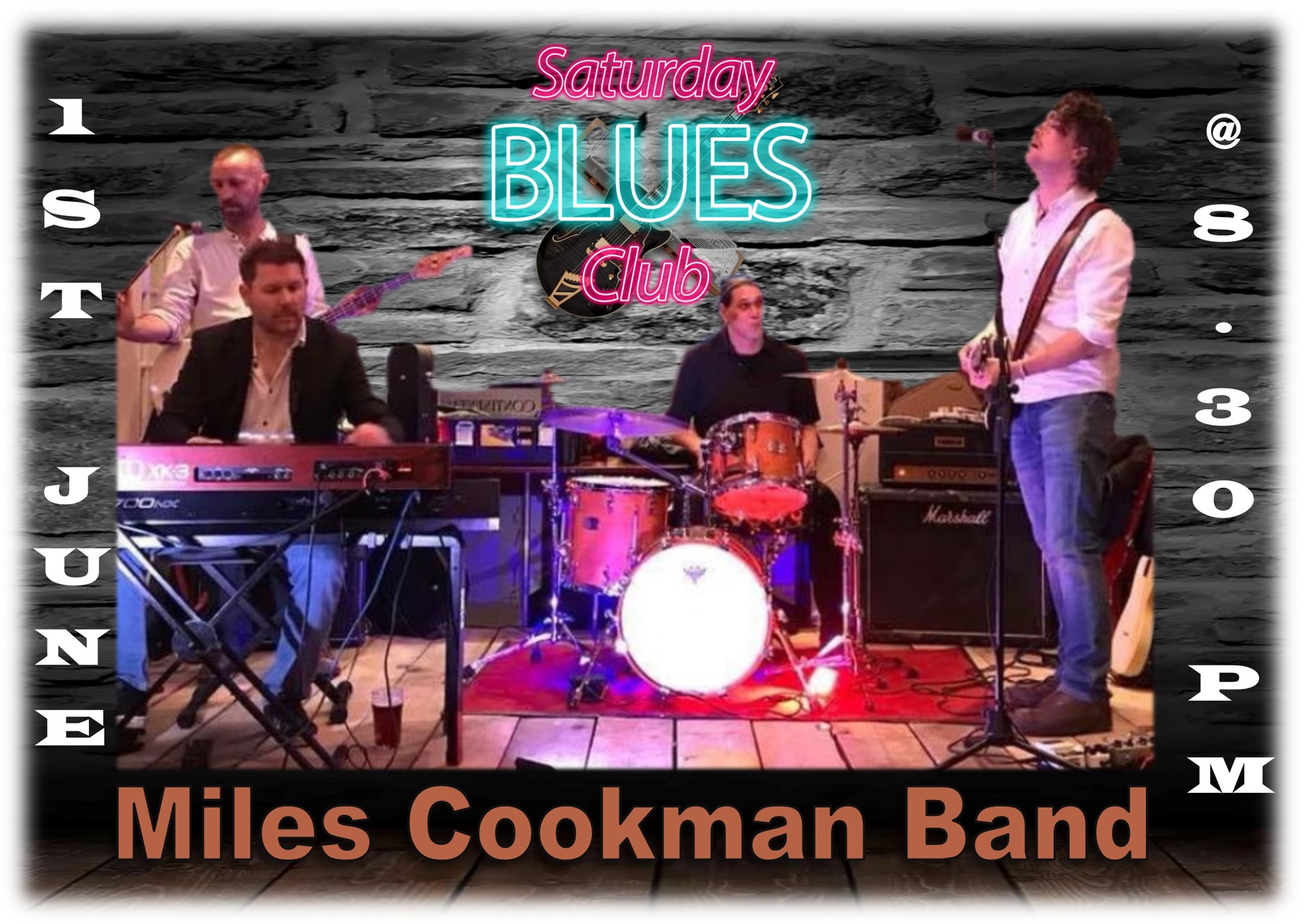 Saturday Blues Club with Miles Cookman Band
The Miles Cookman Band are a four piece Blues based jam band from Kent. Their goal is to recreate the vibe of the great 70s jam bands with the classic guitar, Hammond organ, bass and drums lineup. No two gigs are ever the same as they strive to take their song selection in different directions every time. Tight, lose, low down high times. Come and enjoy.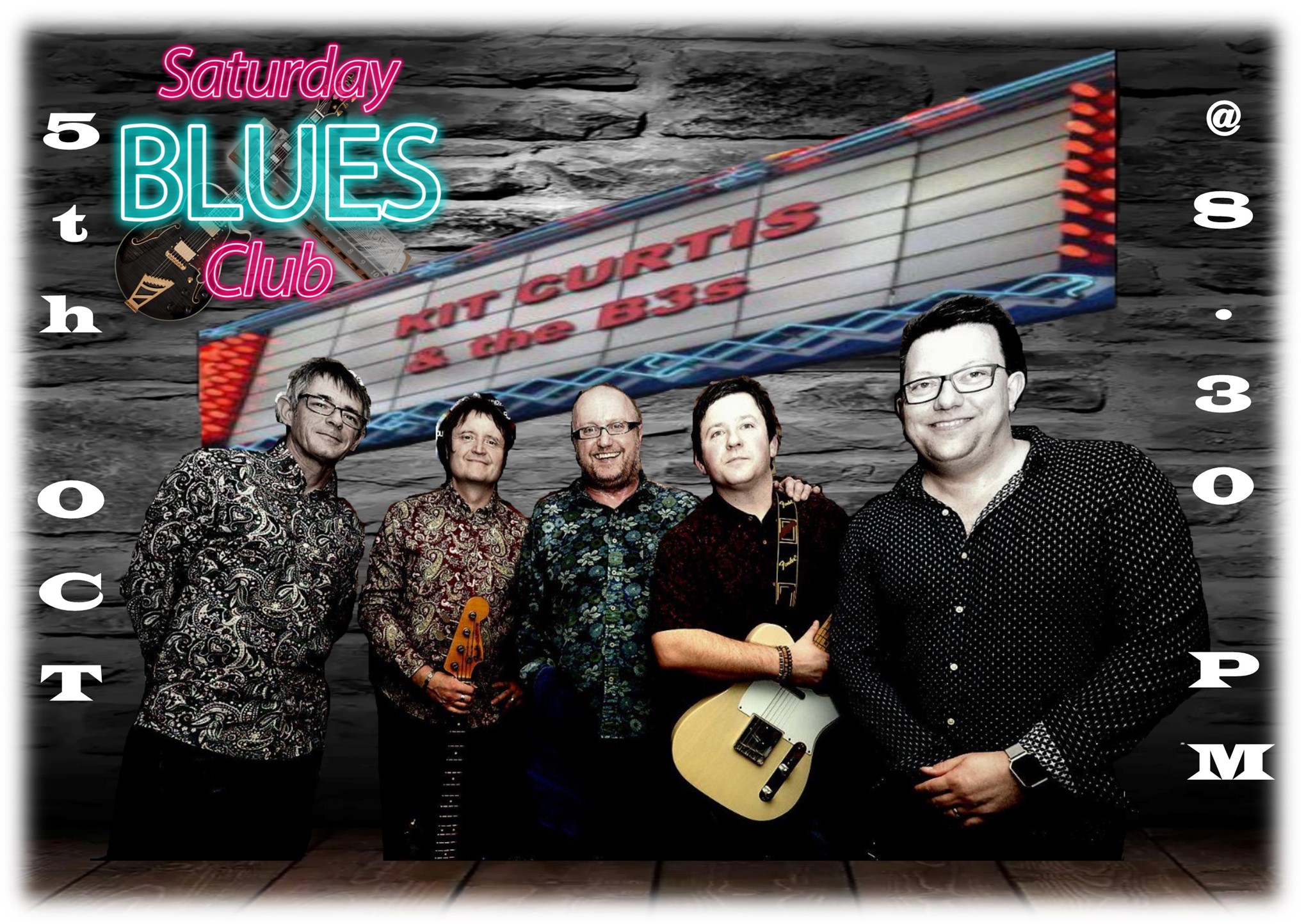 Saturday Blues Club with Kit Curtis & The B3's
Calling all you hipsters, flipsters and finger poppin' daddies! Grab a ride as we whisk you cool cats back to London town circa 1967. At a time when visiting Soul and R&B acts from the States were a rarity, it fell to homegrown British talent to fill the gap. Ever since the early 60s, American R&B and Soul had been in the ascent, fuelled by the burgeoning Mod scene which was rooted in the late 50s and which eventually swept out from the capital around 1964. Groups such as Georgie Fame & the Blue Flames, Geno Washington & the Ram Jam Band, Zoot Money's Big Roll Band, The Action, The Birds and Who forerunners, The HIgh Numbers, entertained the capital's Mod audiences with foot stompin' high energy renditions of Stax, Motown and Chess record label classics. True blue eyed Soul at its best! Kit Curtis & the B3s truly capture the excitement and passion of the era, with their authentic Hammond led sound. This is as close as you can get to the mid 60s London club scene experienced by the original Mod generation. Now if you can't get no 'Satisfaction', we beg you (and we 'Ain't Too Proud To Beg!') ignore every 'Stop Sign', board that 'Memphis Train' and dance to the rhythm of 'That Driving Beat' like you're 'Some Kind of Wonderful'! Kit Curtis & the B3s have arrived with a whole lotta' hip shakin', soul breakin', earth quakin' rhythms and drivin' Hammond riffs, topped off with a big fat slab of Mr Curtis's soulful refrains. That's what we call maximum R&B! So get ready for a whole lotta hand clappin', foot stompin', funky-butt . . . . LIVE! And remember . . . . in Kit's world it's always 1967!